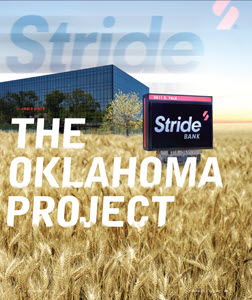 The Oklahoma Project
A small bank in Oklahoma is betting it all on the digital banking revolution.
Driving on the open, flat highways in Oklahoma can play tricks on your sense of time. The scenery mostly looks the same, so it feels like you're going nowhere fast. But then, you look down and suddenly realize you're pushing 90 miles an hour.